Motorised Blinds
We offer all styles of Motorised blinds, but our most popular choice of Motorised blind is a Roller blind.  These are the first choice for wide expanses of glass, like bi-fold or sliding doors.
For doors and windows up to 3 metres wide the simplest option is a wire-free Roller blind system. With no power cords on display, this option uses a tubular motor hidden inside the barrel of the blind. This can be with an internal rechargeable battery or a rechargeable battery pack, which makes it the perfect choice for retro-fitting into new apartments.
For larger doors and windows up to 5 metres (or even above) you will need a blind motor with an isolated mains power supply. We generally supply Somfy RTS motors controlled by remote control or the Luxaflex® PowerView® system, but there are other options depending on your requirements. 
You can also integrate your blind controls into most types of home automation. Depending on your system you can connect your blinds wirelessly or simply hard-wire them straight into your hub. 240V mains power motors can allow integration into popular home automation systems, such as Lutron, Rako, LightwaveRF, Crestron and more by using suitable relays or motor controllers. Our full installation service, by our fully trained technicians, will take all the hassle out of the process.
All mechanisms are manufactured to the same high quality standards as the blinds themselves, ensuring smooth, reliable performance time after time.
PLEASE NOTE.The hub kit and App for controlling the blinds remotely is dependent on the clients own Home network/Router, WiFi signal and device, (I.E. Clients mobile phone) We cannot be responsible for issues caused by the router or lack of signal strength from the WiFi and we cannot make free service calls to remedy App control problems.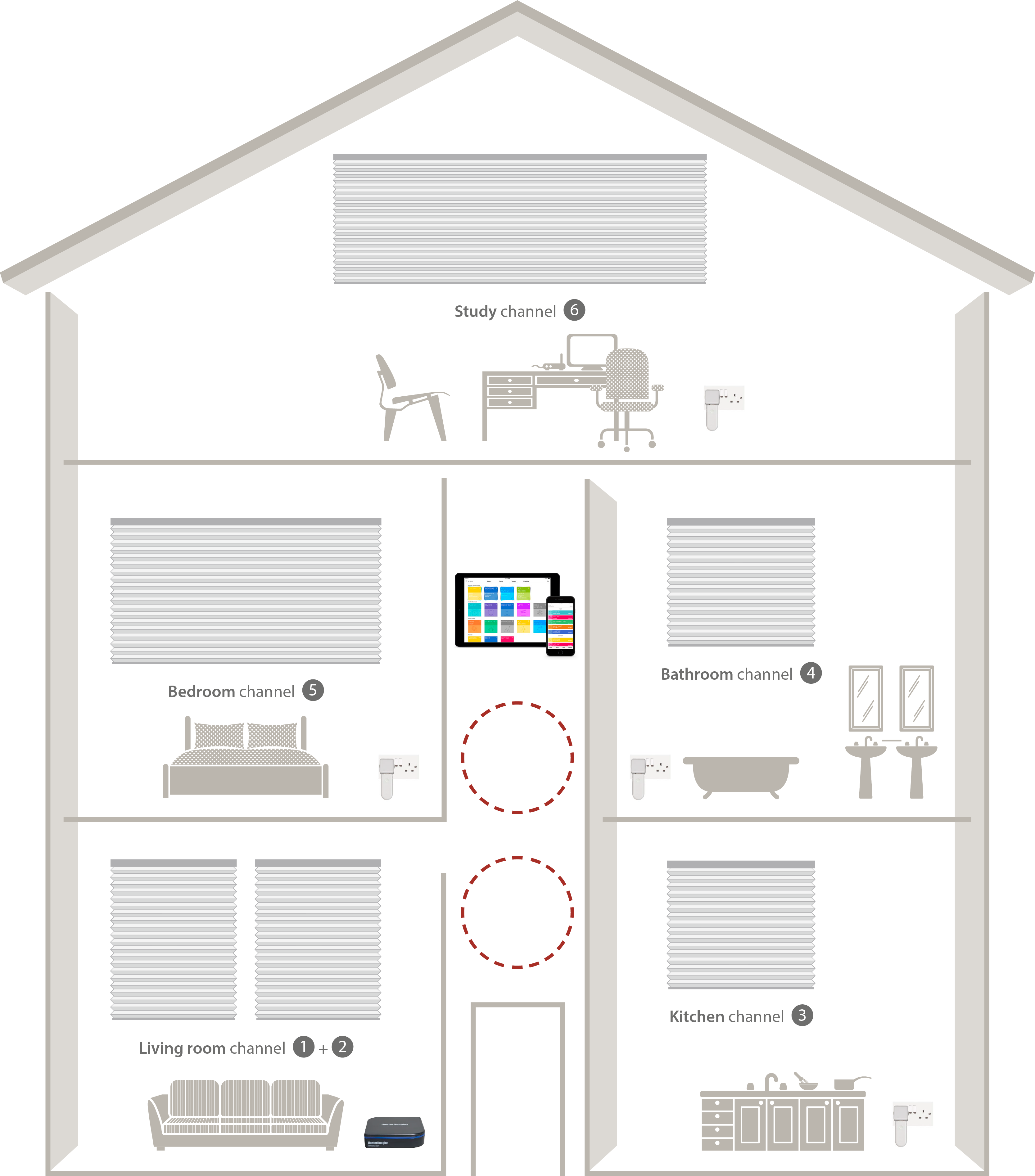 PowerView® Motorisation from Luxaflex®
A revolutionary new system that automatically moves your shades throughout the day, so you don't have to.
This innovative wireless system lets you move any Luxaflex® PowerView® window treatment according to the schedules you set. Perfect lighting, energy efficiency, everyday convenience - it's all delivered automatically with PowerView®.
You can quickly adjust any single, powered window treatment or groups of blinds with just a push of a button or via your tablet or smartphone. 
System control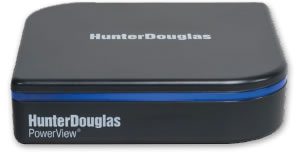 PowerViewTM Hub
The hub attaches to your homes WiFi router and is the centralised brain of the system.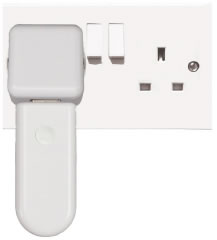 PowerViewTM Repeater
The repeater extends the signal range.
Your control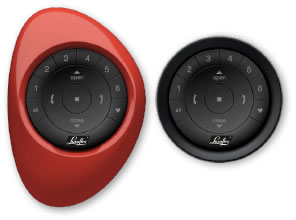 PebbleTM and Surface Remote
With the click of a button you can operate all of the shades in your home.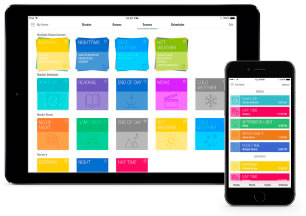 PowerViewTM App
The app can be used like a remote control at home or away on your smartphone or tablet.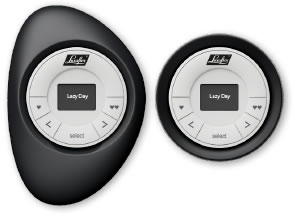 PebbleTM and SurfaceScene controller
Working in concert with the PowerViewTM hub and App, you can activate programmed scenes directly.