Classic Shutters
MDF (Medium-density fibreboard) is a wood product created by breaking down timber into a powder, which is mixed with wax and resin and then formed into panels by applying high temperature and pressure. It is a building material similar in application to plywood but made up of separated fibres, not wood veneers.
Panels are manufactured to the highest standards using mortise and tenon joints to ensure prolonged quality and durability and engineered laminated stiles to prevent warping. 
The shutters are wrapped in UV polymer coating to provide a tough, scruff resistant finish.
Colours: Classic Shutters are available in a choice of whites and creams.
Advantages: low cost, very stable
Disadvantages: weight, only available in white
Full Height

These are full height single panels, which if over a certain height are strengthened with a horizontal divider rail, thus allowing independent movement of the slats in the top and bottom section.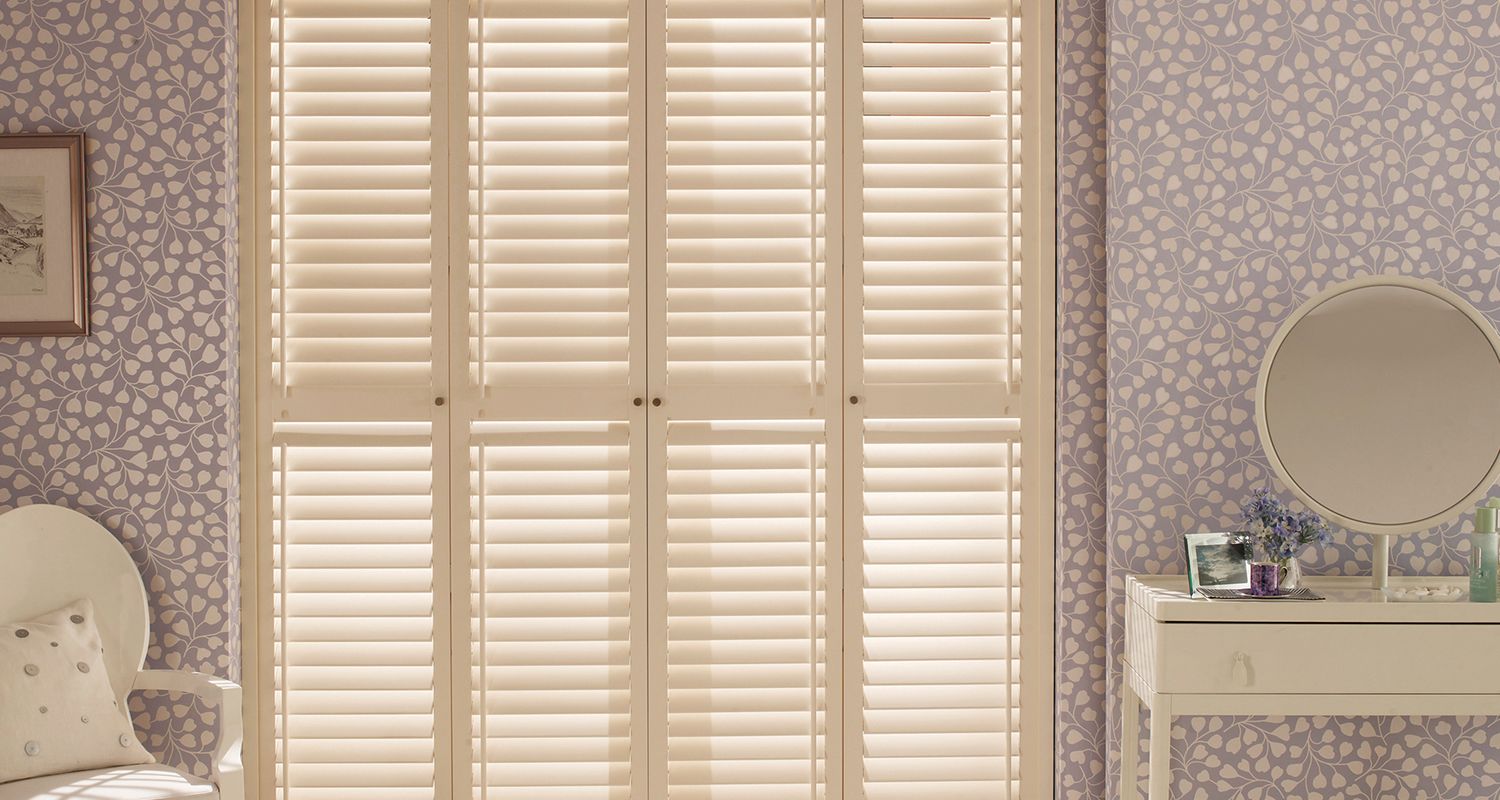 Cafe Style

These are panels that cover the bottom section of the window only, allowing light and privacy simultaneously.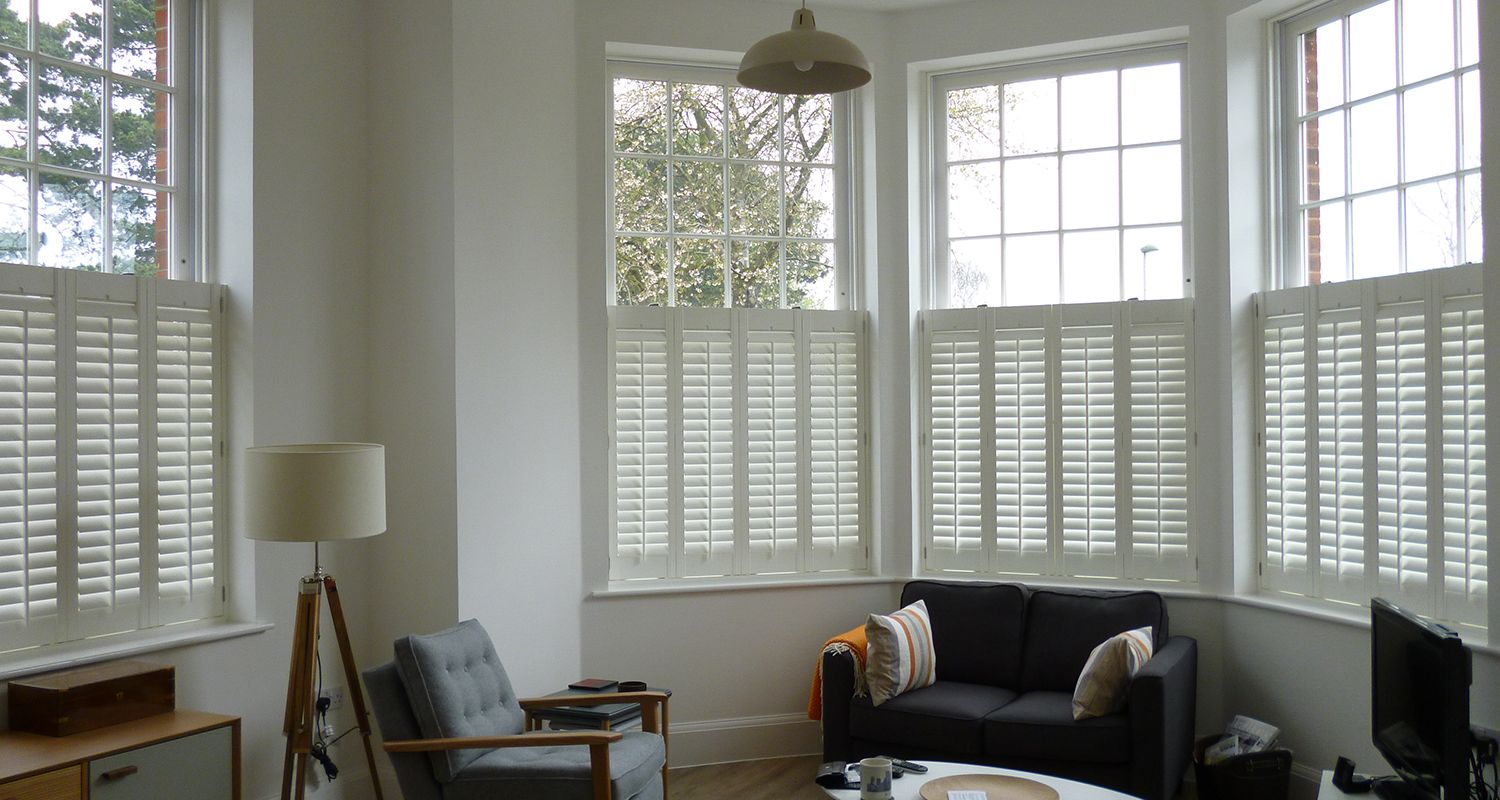 Tier-on-Tier

Tier-on-Tier allows the top tier of panels to swing open independently from the bottom set, thus giving the choice of either total privacy or allowing full light to enter through the top window, leaving the bottom section closed if desired.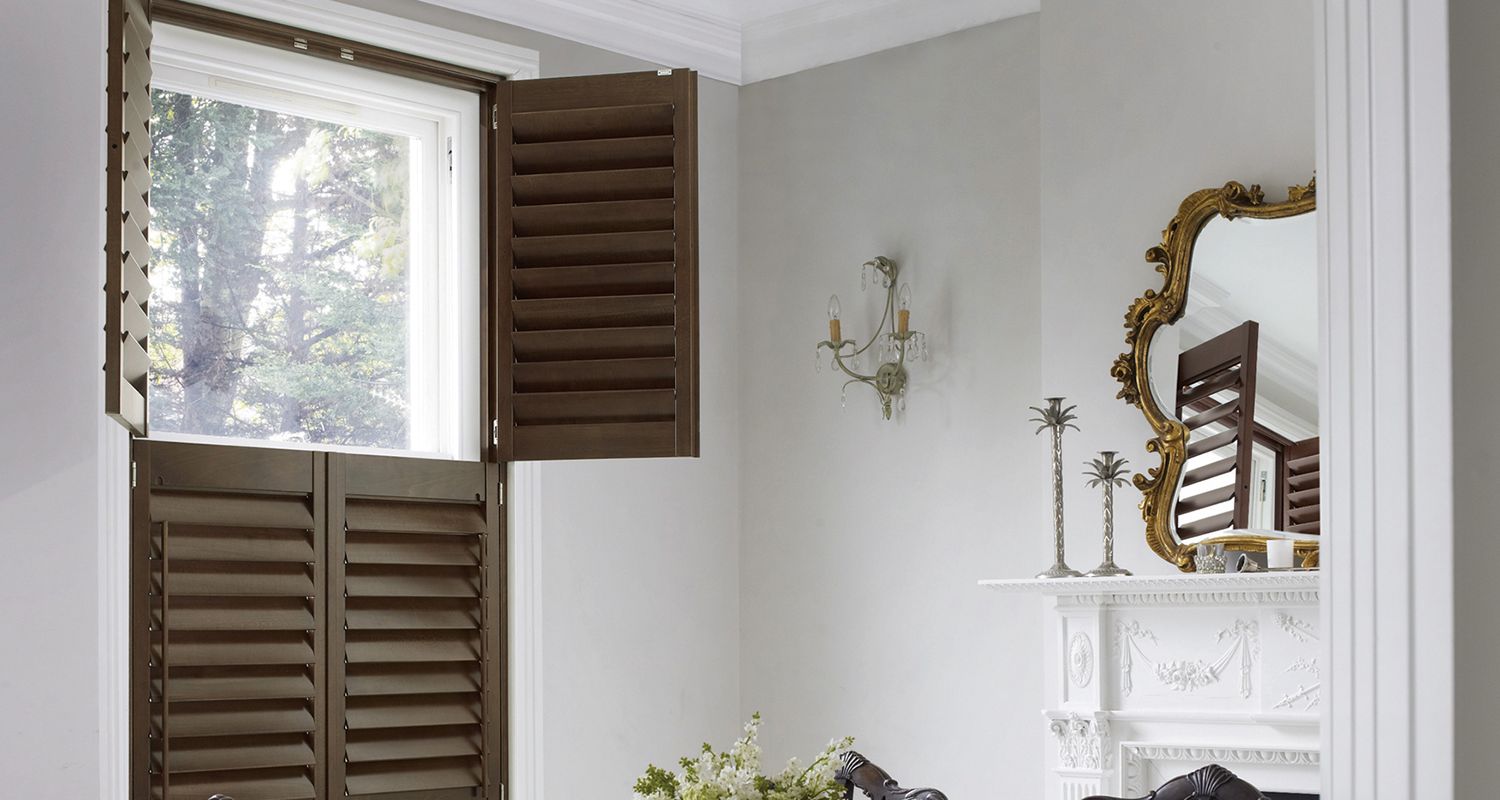 Solid

Solid shutters are the ultimate traditional shutter, providing a wonderfully old fashioned look to a window and an added security feature. Solids are also available with a slatted top half.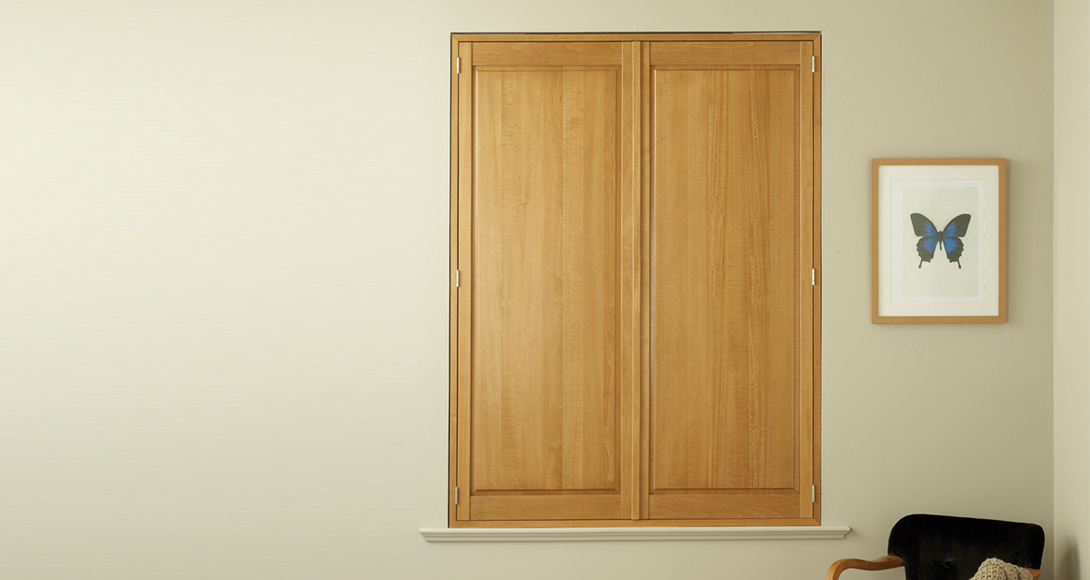 Custom
Our custom-made shaped shutters are designed to be a practical and stylish solution to the most difficult window. Each shutter is individually manufactured to the customers own specification.