Kitchen & Bathroom Shutters
We offer a range of shutters made from ABS, a highly durable and waterproof material ideal for moist or humid conditions, making them the perfect choice for kitchens, bathrooms and wet rooms.
These shutters are constructed using an enclosed timber core in the stiles to ensure stability and use the same precision manufacturing techniques used in making timber shutters.
Colours: Our Kitchen & Bathroom Shutters are available in a range of painted finishes
Full Height

These are full height single panels, which if over a certain height are strengthened with a horizontal divider rail, thus allowing independent movement of the slats in the top and bottom section.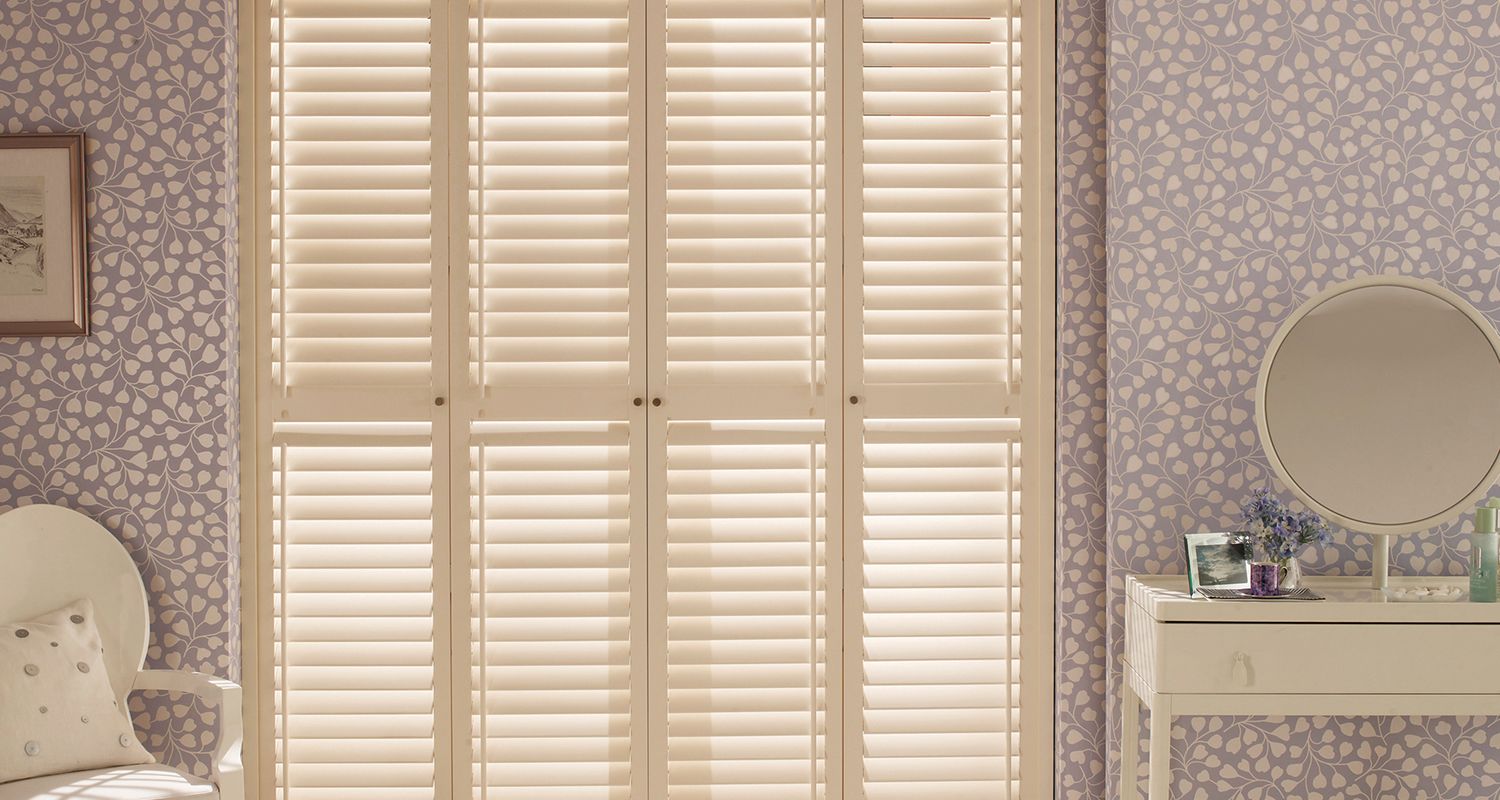 Cafe Style

These are panels that cover the bottom section of the window only, allowing light and privacy simultaneously.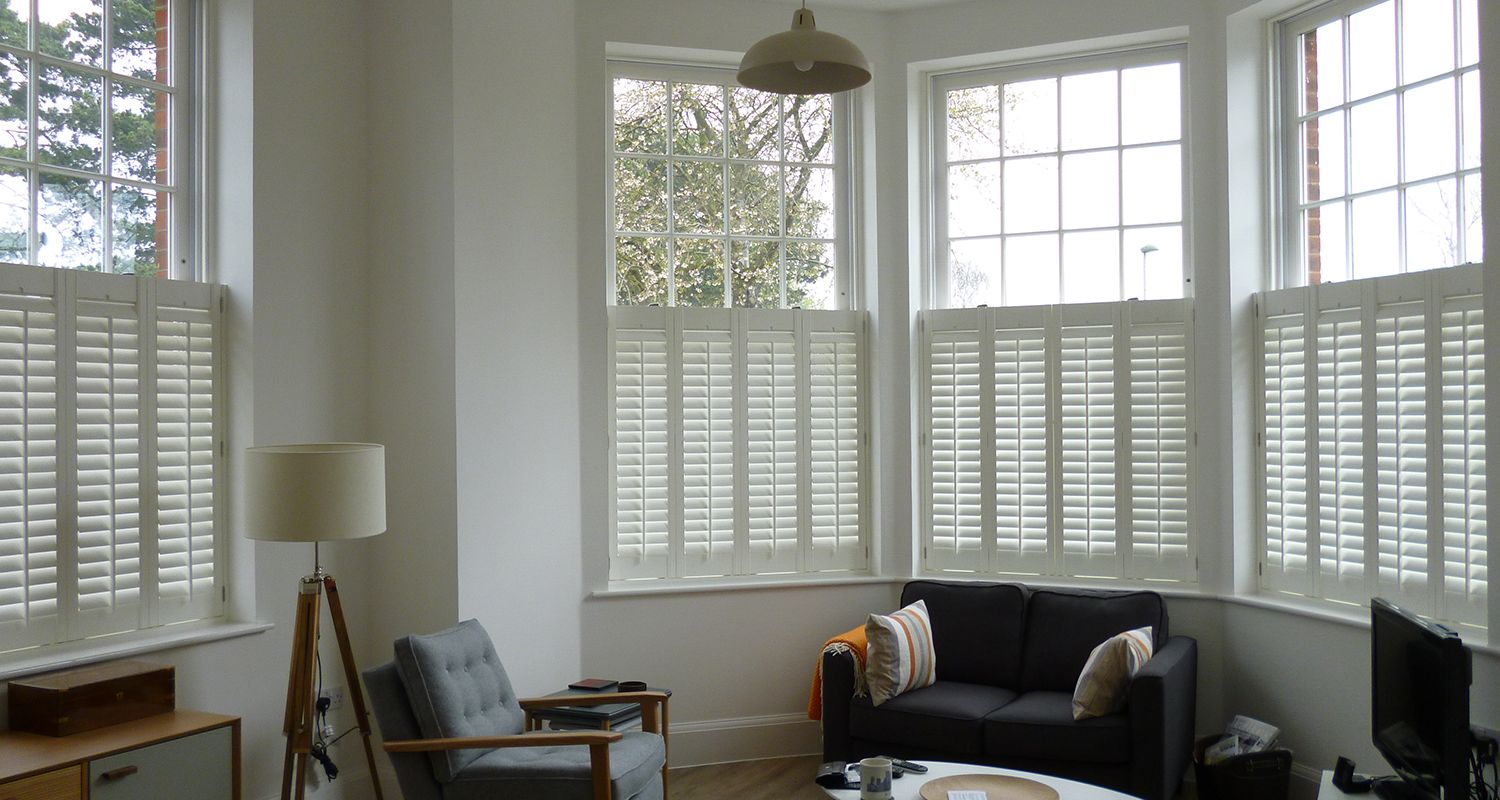 Tier-on-Tier

Tier-on-Tier allows the top tier of panels to swing open independently from the bottom set, thus giving the choice of either total privacy or allowing full light to enter through the top window, leaving the bottom section closed if desired.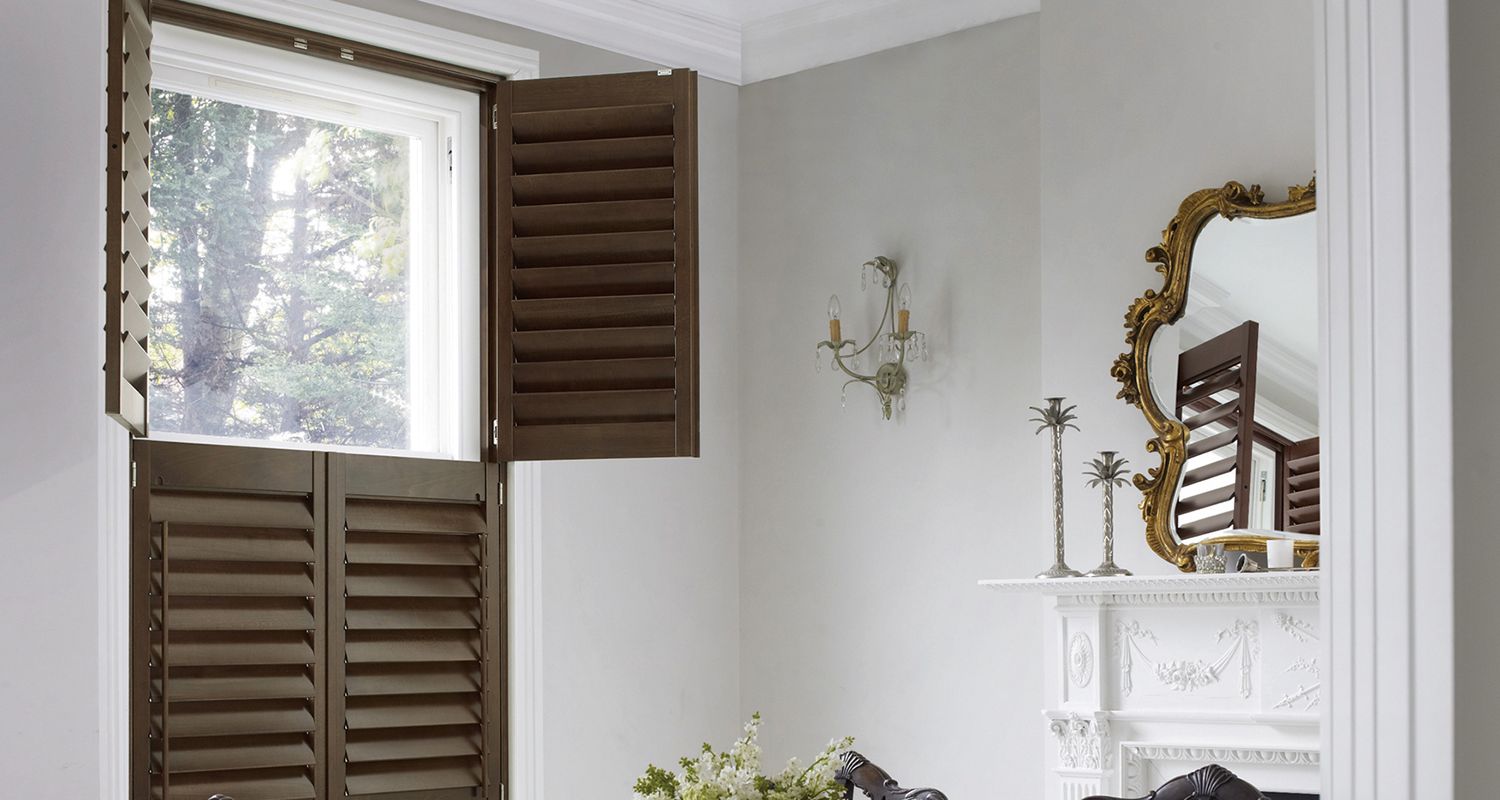 Solid

Solid shutters are the ultimate traditional shutter, providing a wonderfully old fashioned look to a window and an added security feature. Solids are also available with a slatted top half.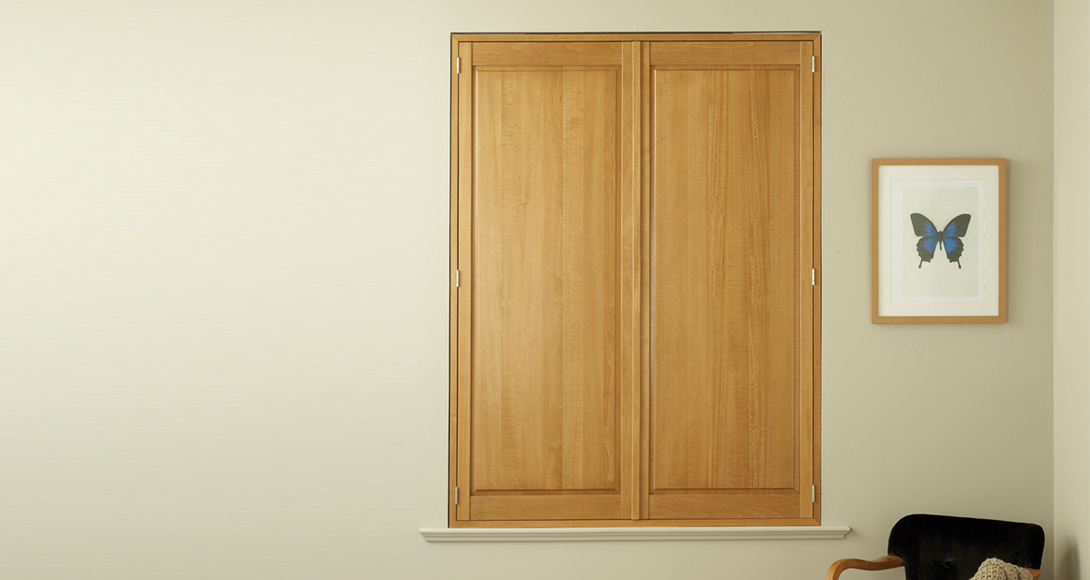 Custom
Our custom-made shaped shutters are designed to be a practical and stylish solution to the most difficult window. Each shutter is individually manufactured to the customers own specification.